Bristol Multi-Faith Forum (BMFF) is joining hands with the Wellspring Doctors Surgery to host a series of Covid Vaccinations Outreach Clinics at Barton Hill Settlement, 43 Ducie Rd, Bristol, BS5 0AX.
Vaccination is free, but registration is essential as the NHS vaccinators need to keep the right number of vaccines, and the 𝐭𝐢𝐦𝐞-𝐬𝐥𝐨𝐭𝐬 𝐚𝐫𝐞 𝐥𝐢𝐦𝐢𝐭𝐞𝐝. 𝐓𝐡𝐞 𝐫𝐞𝐠𝐢𝐬𝐭𝐫𝐚𝐭𝐢𝐨𝐧 𝐢𝐬 𝐝𝐨𝐧𝐞 𝐨𝐧 𝐚 𝐟𝐢𝐫𝐬𝐭-𝐜𝐨𝐦𝐞, 𝐟𝐢𝐫𝐬𝐭-𝐬𝐞𝐫𝐯𝐞 𝐛𝐚𝐬𝐢𝐬. 𝐓𝐡𝐞 𝐩𝐫𝐞𝐟𝐞𝐫𝐫𝐞𝐝 𝐚𝐠𝐞 𝐠𝐫𝐨𝐮𝐩 𝐢𝐬 𝐨𝐯𝐞𝐫 𝐭𝐡𝐞 𝐚𝐠𝐞 𝐨𝐟 𝟓𝟎. 𝐏𝐥𝐞𝐚𝐬𝐞 𝐫𝐞𝐠𝐢𝐬𝐭𝐞𝐫 𝐲𝐨𝐮𝐫 𝐢𝐧𝐭𝐞𝐫𝐞𝐬𝐭 𝐛𝐲 𝐞𝐦𝐚𝐢𝐥𝐢𝐧𝐠: info@bristolmultifaithforum.org.uk 𝐨𝐫 𝐛𝐲 𝐭𝐞𝐱𝐭: 𝟎𝟕𝟕𝟖𝟗 𝟎𝟒𝟎𝟐𝟔𝟕, 𝐰𝐢𝐭𝐡 𝐭𝐡𝐞 𝐧𝐚𝐦𝐞, 𝐚𝐝𝐝𝐫𝐞𝐬𝐬, 𝐩𝐨𝐬𝐭𝐜𝐨𝐝𝐞, 𝐜𝐨𝐧𝐭𝐚𝐜𝐭 𝐧𝐮𝐦𝐛𝐞𝐫, 𝐚𝐧𝐝 𝐝𝐚𝐭𝐞 𝐨𝐟 𝐛𝐢𝐫𝐭𝐡 𝐨𝐟 𝐭𝐡𝐞 𝐩𝐞𝐫𝐬𝐨𝐧𝐬 𝐰𝐡𝐨 𝐰𝐢𝐬𝐡 𝐭𝐨 𝐭𝐚𝐤𝐞 𝐮𝐩 𝐭𝐡𝐞 𝐯𝐚𝐜𝐜𝐢𝐧𝐚𝐭𝐢𝐨𝐧. Kindly register soon, and please attend the vaccination clinic.
The vaccine is the only hope to protect ourselves and others from the infectious virus and gradually bring normality back into our lives. Kindly make the best use of this opportunity. Let's prepare our community to be healthy and happy.
Cllr Tom Aditya, Chair &
Adv. Tripti Megeri, Secretary,
Bristol Multi-Faith Forum (BMFF),
Barton Hill Settlement, 43 Ducie Road, Bristol, BS5 0AX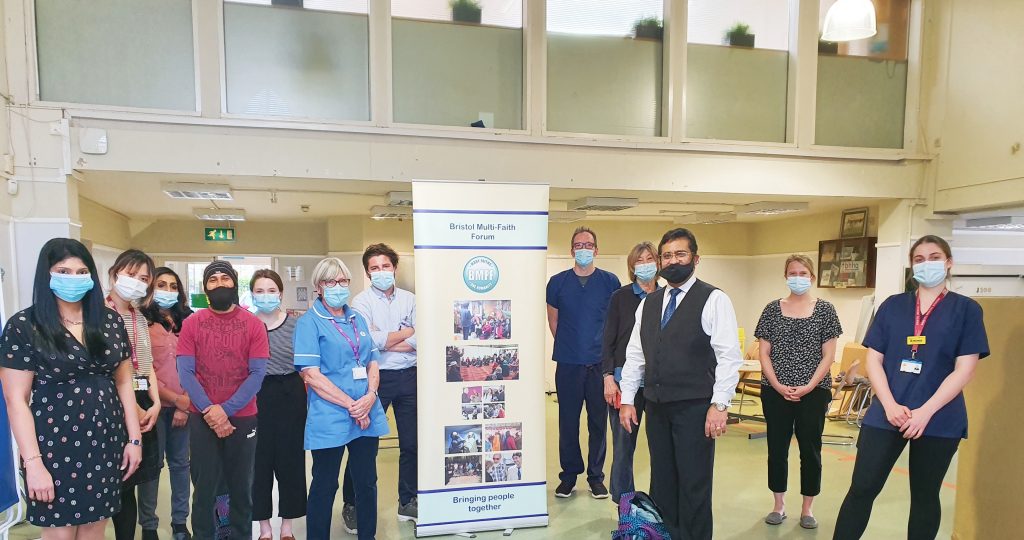 NB: Dr. Wil Klinkenberg and Dr. Sarah Jahfar will lead this outreach vaccination clinic. The main purpose of the clinic is to reach people from our local ethnic minority communities who would otherwise have difficulty or feel reluctant to take up a vaccine in the local GP surgery, community pharmacy, or mass vaccination centre. Pregnant ladies are advised not to register for vaccination at this clinic. People with allergies should discuss their concerns related to any allergies with the NHS professionals prior to the vaccination.
Reports show significant portions of our BAME communities expressing hesitation around the Covid-19 vaccine. False information about the contents of vaccines being spread on social media and a lack of public education are contributing to patients not attending clinics or being reluctant to come forward for vaccination. This is very concerning because people from black ethnic groups have suffered a higher impact of the disease. Vaccination is the only hope to protect us and the community. Please make the best use of it.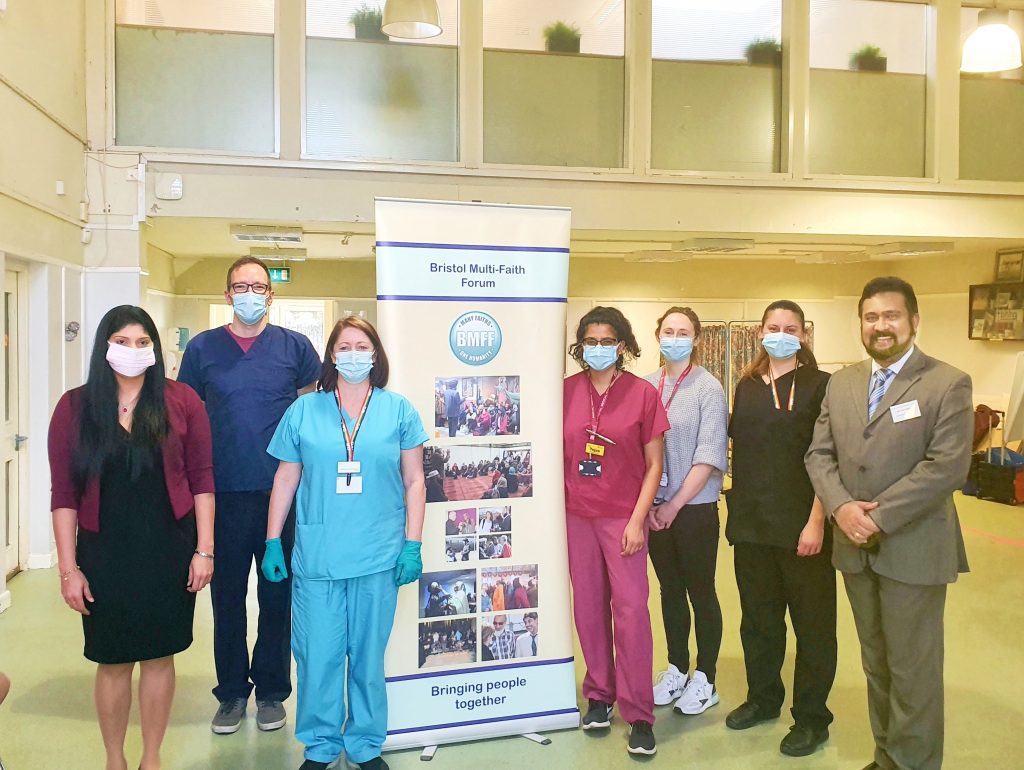 Bristol Multi-Faith Forum is an equality organisation established in 2004 by the Bristol City Council for interfaith and inter-cultural community cohesion and social harmony and to promote the health and wellbeing of the communities.