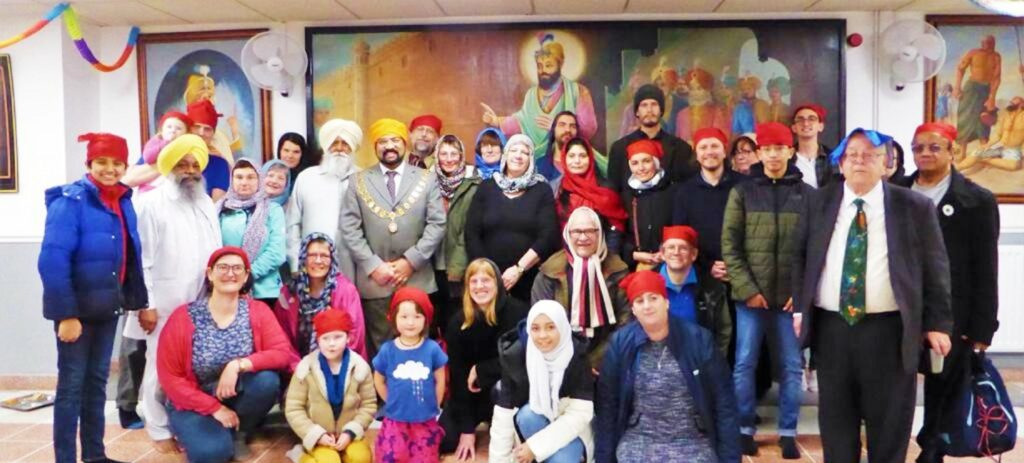 Bristol Multi-Faith Forum (BMFF) is organising this year's Bristol Diverse Doors Open Day on Sunday, the 8th of May 2022 from 9.30 am to 5 pm. This year's Diverse Doors Open Day also commemorates the platinum jubilee of Her Majesty Queen Elizabeth's accession to the throne. Bristol Diverse Doors Open Day celebrates the religious diversity of Bristol, giving communities the chance to experience and learn each other's cultures and beliefs; and offering the opportunity to visit a range of places of worship and discover many faith communities that exist in Bristol.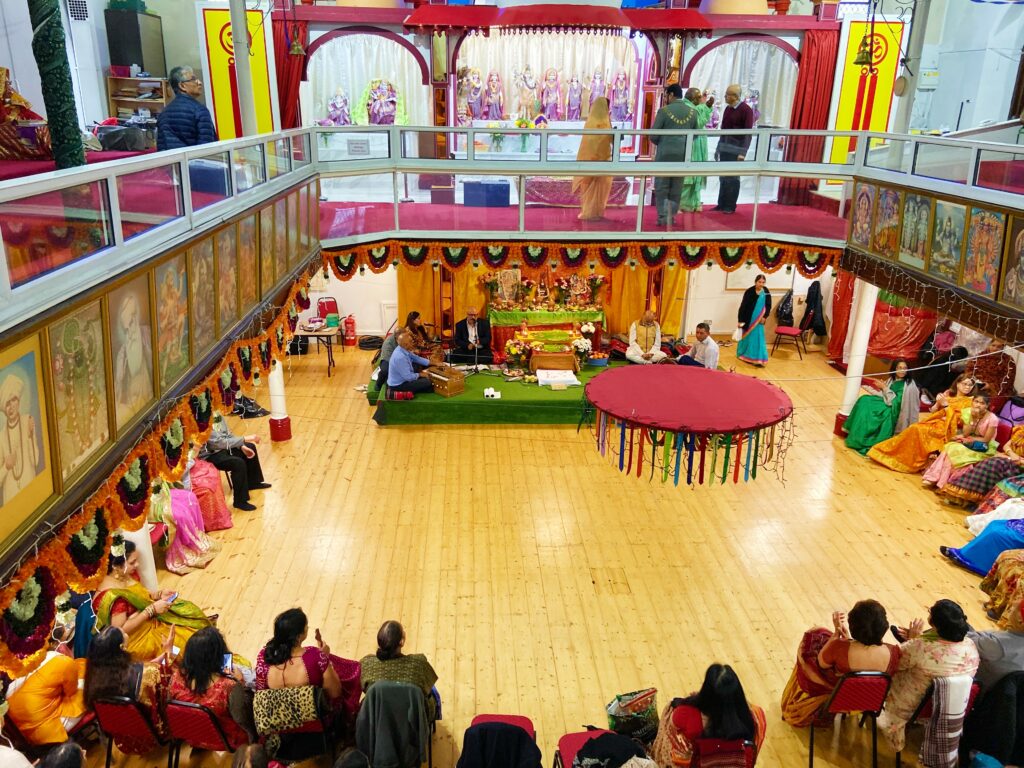 Over the years, many places of worship have opened their doors to the general public and to members of other faith communities as part of this event, which is unique to Bristol. All places of worship in Bristol are invited to participate in the Diverse Doors Open Day. Her Majesty's Lord-Lieutenant, the Lord Mayor, the Mayor, civic dignitaries, various community leaders, and people from different walks of life will be participating in the Diverse Doors Open Day programmes at different venues. BMFF always requests guests and community members to respect and follow the customs and practices of the visiting place of worship.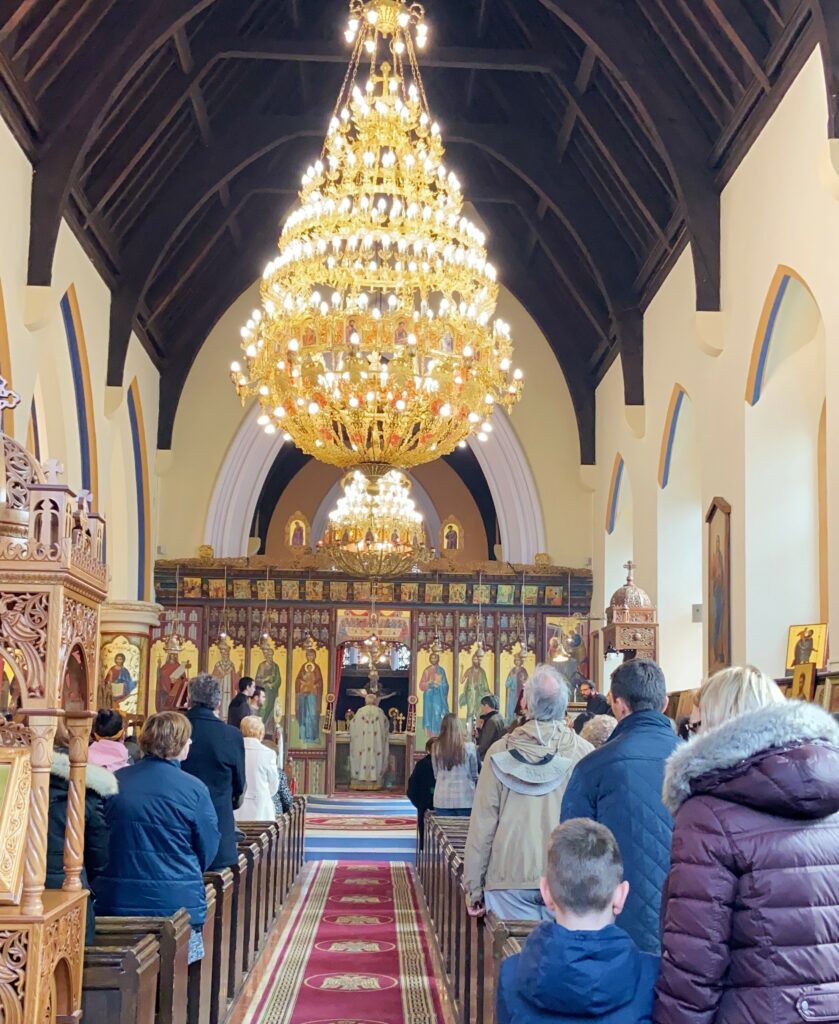 The theme of this year's Diverse Doors Open Day will be 'Spirituality and Mental Wellbeing', and the theme message will be delivered to various communities in collaboration with the Avon and Wiltshire Mental Health Partnership NHS Trust (AWP). AWP is dedicated to connecting, helping, and supporting the mental health needs of the diverse communities in the region, and delivering high-quality care. Please feel free to be connected: https://www.awp.nhs.uk/. AWP wishes to take away the stigma attached to mental health and care for the mental well-being of all. BMFF will also focus on world peace and efforts to support the distressed people affected by the war.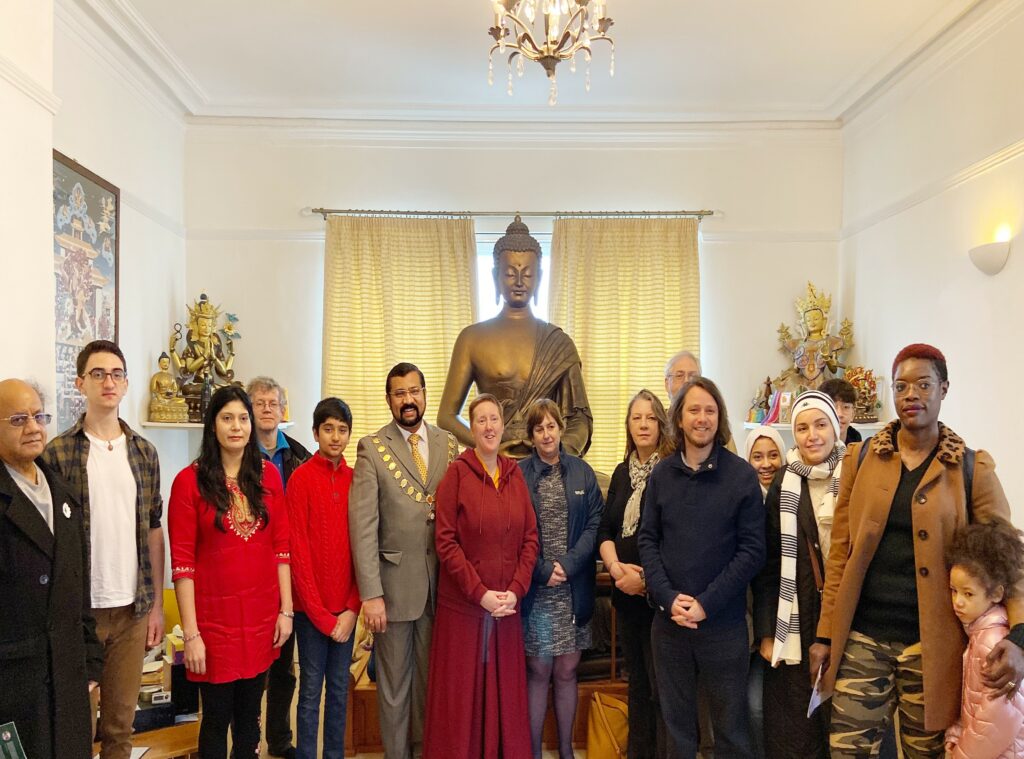 BMFF will arrange a scheduled tour providing minibus transport for people who have signed up for the tour in advance, for a small donation of £5. The Faith Trail will pass through a Buddhist shrine, a Greek Orthodox Church, an Evangelical Christian Church, a Muslim Mosque, a Sikh Gurudwara, a Jewish Synagogue, a Hindu Temple, and a Bahai Centre. Due to covid restrictions, seats are limited on the tour. Please email info@bristolmultifaithforum.org.uk to book your seats in advance. We are planning to provide special care and provisions to elderly persons on the Multi-Faith Trail, as part of the Queen's platinum jubilee celebrations.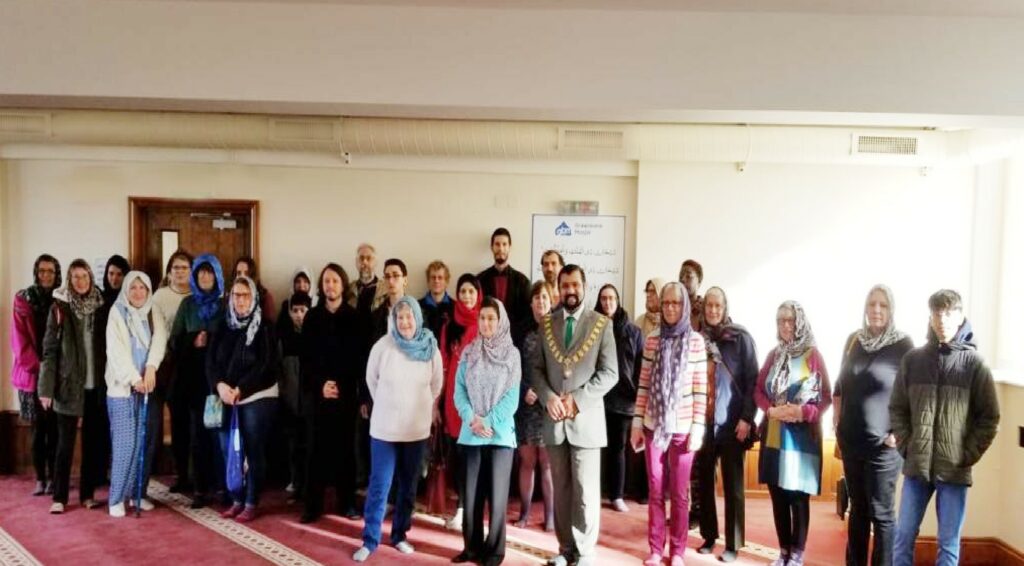 Diverse Doors Multi-Faith Trail will start at 9.30 am on Sunday, the 8th of May 2022 from the BMFF office at the Barton Hill Settlement, 43 Ducie Road, Bristol (BS5 0AX), and will finish by 5 pm. We request all those who are interested, to join this year's Diverse Doors Multi-Faith Trail.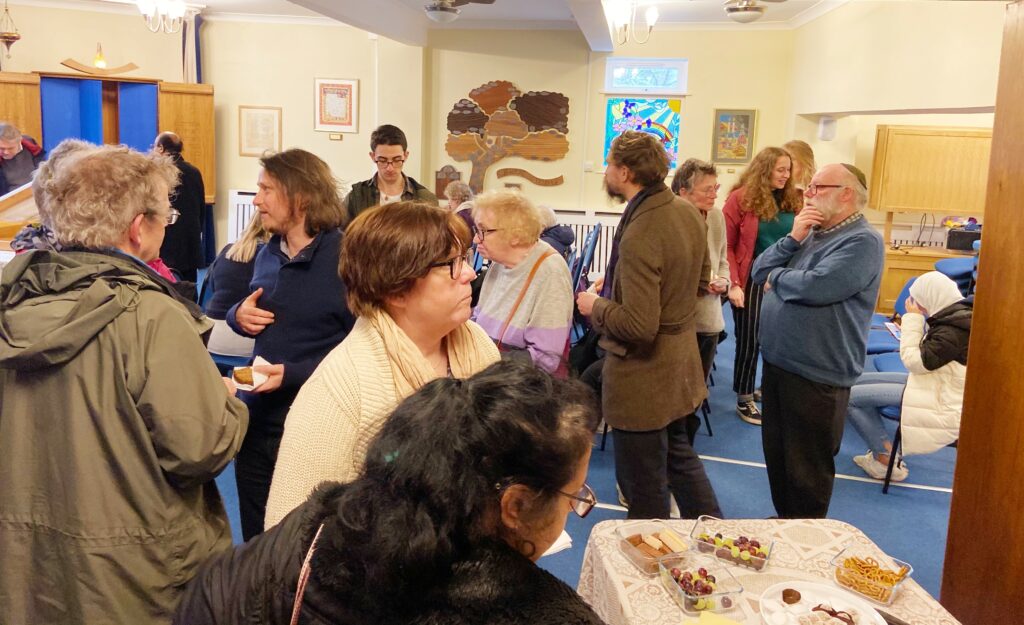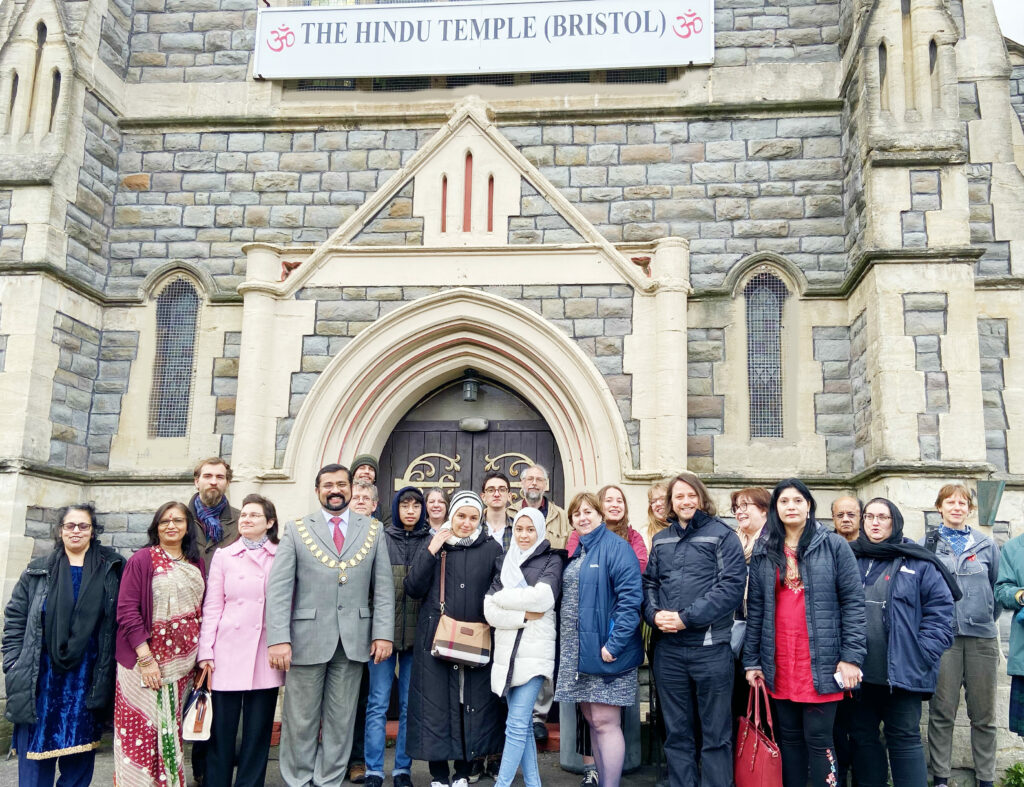 A group gathering of the Bristol Multi-Faith Forum led by Mayor Tom Aditya